MANERBA sul set di Transformers 3 con la collezione Revo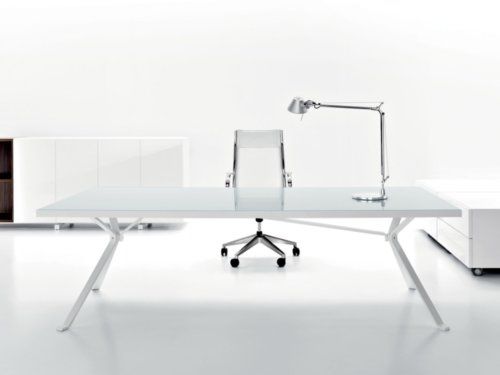 Da pochi giorni è uscito nelle sale italiane Transformers 3, film d'azione fantascientifico e terzo capitolo della guerra tra Autobot e Deception che si affrontano nel campo di battaglia del nostro pianeta, prodotto dalla Paramount Pictures. Un grande successo di pubblico e critica che vanta un cast stellare con nomi come Patrick Dempsey e Shia LaBeouf.
Il regista di fama internazionale Michael Bay ha scelto di inserire nel set del film gli arredi per ufficio Revo Manager Collection di MANERBA per l'ambientazione di alcune scene, dimostrando una spiccata passione per il design italiano. Infatti, come rivelato dall'assistente di produzione, quello del regista è stato un vero e proprio "amore a prima vista" per la collezione top della gamma MANERBA!
Nella pellicola gli elementi della collezione Revo arredano gli uffici di un ricco e potente uomo d'affari e contribuiscono con il loro stile minimale, raffinato ed esclusivo, a donare un forte appeal contemporaneo agli ambienti total white della sede.
Una partecipazione importante per l'Azienda che per la prima volta collabora con le grandi produzioni cinematografiche d'oltreoceano e sancisce con orgoglio il suo prestigio a livello internazionale. MANERBA, azienda italiana che opera nel settore arredi per ufficio da oltre quarant'anni, produce sistemi operativi e direzionali per l'ufficio, caratterizzati da una cifra stilistica innovativa, design esclusivo, ergonomia e cura di ogni dettaglio.29
Con la collezione Revo, progettata da Giovanni Giacobone e Massimo Roj di Progetto CMR, MANERBA dimostra ancora una volta la propensione alla ricerca e alla qualità dei materiali, delle finiture e del prodotto, in perfetta sintonia con le più avanzate tecnologie del settore, in una logica di qualità totale e servizio al cliente a 360°.
Ne sono testimonianza anche i prestigiosi riconoscimenti ottenuti in Italia e all'estero come il Good Design Award, conferito alle collezioni Revo e K_Word dal "The Chicago Athenaeum Museum of Architecture and Design", una delle istituzioni culturali americane più autorevoli. Revo manager collection è inoltre inserito nella collezione permanente del Museo.
Revo Manager Collection di MANERBA: il migliore design italiano protagonista oggi anche del grande schermo!