MANERBA – MADE IN ITALY DESIGN ON THE SET OF TRANSFORMERS 3 WITH THE REVO RECOLLECTION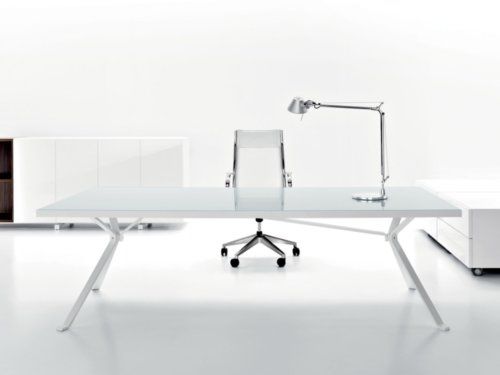 A few days ago Transformers 3 went on general release in Italy. The science-fiction movie is the third of the series dedicated to the battle between Autobot and Deception (battleground: planet earth), produced by Paramount Pictures. A box office and critical success with an all-star cast including Patrick Dempsey and Shia LaBeouf.
The world-famous director Michael Bay chose to include MANERBA's Revo Manager Collection of office furniture in some of the sets, demonstrating an evident preference for Italian design. According to the production assistant, just one look at the MANERBAtop-of-the-range collection was enough.
In the film the Revo collection is used to furnish the offices of a wealthy and powerful businessman, providing a refined, exclusive and minimalist style in all-white.
It is an important event for the company, the first time it has worked with a major Hollywood film producer, and a measure of the international prestige of MANERBA, the Italian producer of executive office furniture with over forty years experience in the sector. The company is well-known for its innovative style, exclusive design, ergonomics and attention to detail.
The Revo collection was designed by Giovanni Giacobone and Massimo Roj of the CMR Project. Once again, MANERBA has shown its commitment to research and the quality of materials, finish and products, in line with the most advanced technology in the sector, within the framework of total quality and customer service over 360°.
Proof of this are the numerous prestigious awards won by MANERBA in Italy and throughout the world, such as the Good Design Award, given to the Revo and K_Word collections by "The Chicago Athenaeum Museum of Architecture and Design", one of the most authoritative cultural institutions in America. Revo manager collectionis part of the Museum's permanent collection.
Revo Manager Collection by MANERBA: the best in Italian design, now the star of a major motion picture!