Revo
Designed by
Giovanni Giacobone + Massimo Roj
Progetto CMR

Revo è una collezione di grande impatto estetico insignita del premio Good Design Award dal Museum of Architecture and Design del Chicago Athenaeum.
Le componenti metalliche, realizzate in acciaio a forte spessore, si ispirano alle strutture reticolari tipiche dell'architettura moderna.
L'importanza dei contenitori e la preziosità delle finiture sottolineano la natura direzionale del prodotto.
Trova questo prodotto nella sezione:
Technical informations
Technical Data
Scrivania free-standing con cornice
| | |
| --- | --- |
| F01 | 201x101x72h |
| F02 | 241x101x72h |
| F06 | 161x81x72h |
Allungo laterale con cornice
| | |
| --- | --- |
| F16 | 101x61x72h |
| F18 | 121x61x72h |
Scrivania per aggregazione con mobile destro
| | |
| --- | --- |
| E11 | 201x101x72h |
| E12 | 241x101x72h |
Scrivania per aggregazione con mobile sinistro
| | |
| --- | --- |
| E13 | 201x101x72h |
| E14 | 241x101x72h |
Tavolo riunione quadrato
Tavolo riunione rettangolare
Tavolo riunione rettangolare
Scrivania free-standing con bordi smussati
| | |
| --- | --- |
| FM01 | 200x100x72h |
| FM02 | 240x100x72h |
| FM06 | 160x80x72h |
Allungo laterale con bordi smussati
| | |
| --- | --- |
| FM16 | 100x60x72h |
| FM18 | 120x60x72h |
Tavolo riunione ovale con bordi smussati
| | |
| --- | --- |
| FM80 | 200x105x72h |
| FM82 | 250x110x72h |
Tavolo rettangolare con bordi smussati
| | |
| --- | --- |
| FM31 | 200x100x72h |
| FM32 | 240x100x72h |
Tavolo circolare con bordi smussati
Tavolo circolare con bordi smussati
Tavolo circolare
Modesty panel
| | |
| --- | --- |
| F41 | 130x1,8x51h |
| F42 | 170x1,8x51h |
Colors & Finishes
LEGNO RIVESTITO
R5
R12
R25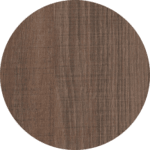 R15
R2
R14
R30
R31
R32
R33
R34
R35
R36
R41
R42
R16
R17
R18
BL10
BL2
LEGNO ESSENZA
E1
E5
E6
E7
E8
LEGNO LACCATO LUCIDO
L2
L17
L13
L11
L1
VETRO LUCIDO
VBL
VNL
VL1
VL3
VL4
VL5
VL6
VL17
VL9
VL10
VL11
VETRO SATINATO
VBS
VTM
VS4
VS3
TERMOLAMINATO
FX1
FX2
FX3
FX4
FX5
METALLO VERNICIATO
M9
A1
A2
A3
A4
A5
A6
A7
A9
A10
A11
A20
METALLO CROMATO
M6
METALLO GALVANICO
NV
BV
OR
RA
OT