Super Random
Designed by
Gio Tirotto
The Super Random system, designed by Gio Tirotto, was born following the principles of sustainability and disassembly.
The aim is to design a seating system made of single and modular benches, conceived mainly for flexible work spaces.
A system whose inner nature is maximum convertibility. Super Random system expands and multiplies geometrically and functionally: it is versatile, mobile, stackable, its shape can be recombined in radial clusters or linear bars.
Using just one single technology, the bending of FSC-certified multilayer wood, the research focused on finding more design and seating solutions.
Technical informations
Technical Data
Linear sofa L135
Linear sofa L195
Curved sofa 90°
Curved sofa 45°
Stool
Leg-table
Colors & Finishes
FABRIC
X10
X7
X29
X13
X14
X15
X17
X18
X4
X21
X24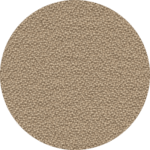 X25
X3
X28
X1
H01
H02
H03
H05
H10
H12
H13
H15
H16
H17
H19
H20
H21
H23
H29
H32
H34
H36
H38
H39
F01
F02
F03
F04
F05
F06
F07
F08
F10
F09
F11
F12
F13
F14
F15
F16
F17
F18
F19
F20
F21
F22
F23
F24
F25
F26
F27
F28
F29
F30
F31
F32
F33
F34
J01
J06
J23
J19
J20
J04
J21
J27
J28
J37
J42
J44
J33
J48
J49
J50
J53
WOOD
U3900
U3902